Natural workflow with live product database
Start your design simply with the desired product type, basic geometry and a few parameters. Add more requirements, then assign a real product or two from the database. Share with colleagues and manufacturers, consult online to find the perfect product or order a bespoke one.
Learn more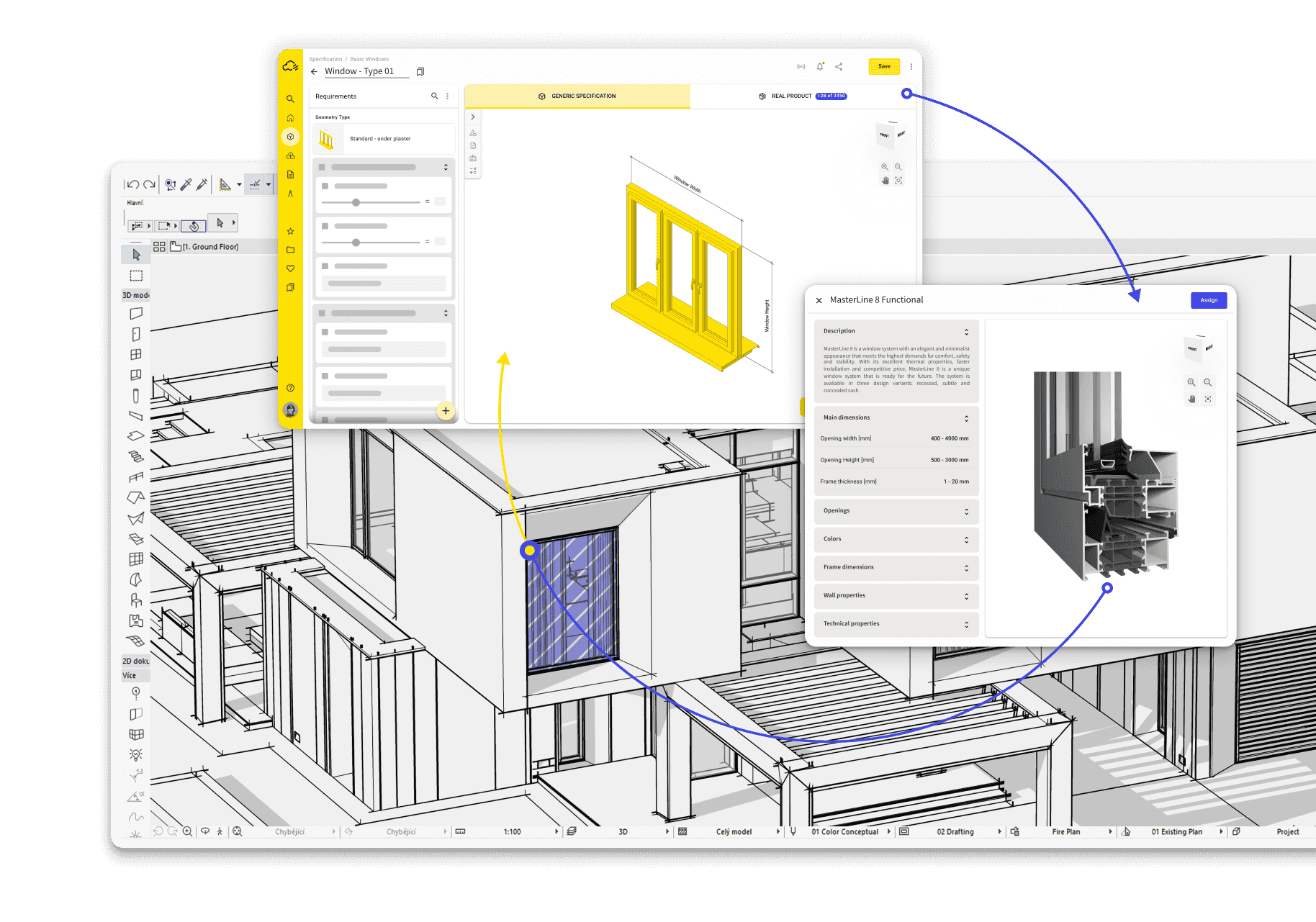 In 3D, it's as easy as it gets
Get instant feedback for your design using the 3D configurator with basic calculations. Configure complex products, designs and assemblies in seconds. Export to Excel, PDF, Archicad and Revit or share with anyone.
Coming soon...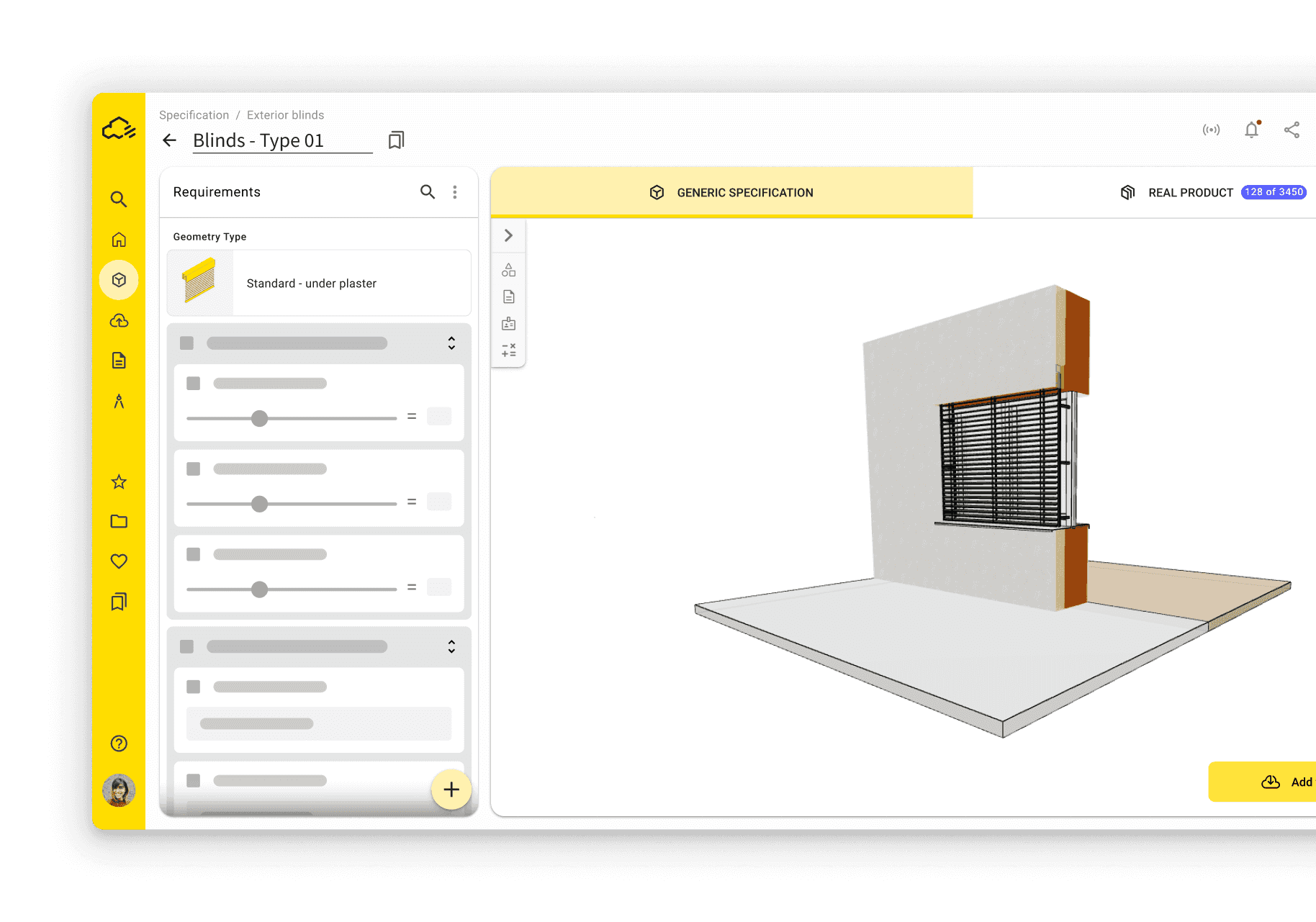 Integration into BIM software
No more searching for BIM objects. Create your own generic and real BIM objects from our templates. In the process, you can choose the list and naming of parameters to match your project template, the language and the list of parameters you want to use. Now fully functional for Revit and coming soon for Archicad.
Coming soon...