Natural workflow with Live database
Start your design simple with required specification type, geometry and a few properties. Assign a product or two, share, consult and find your perfect product or order a custom one.
Learn more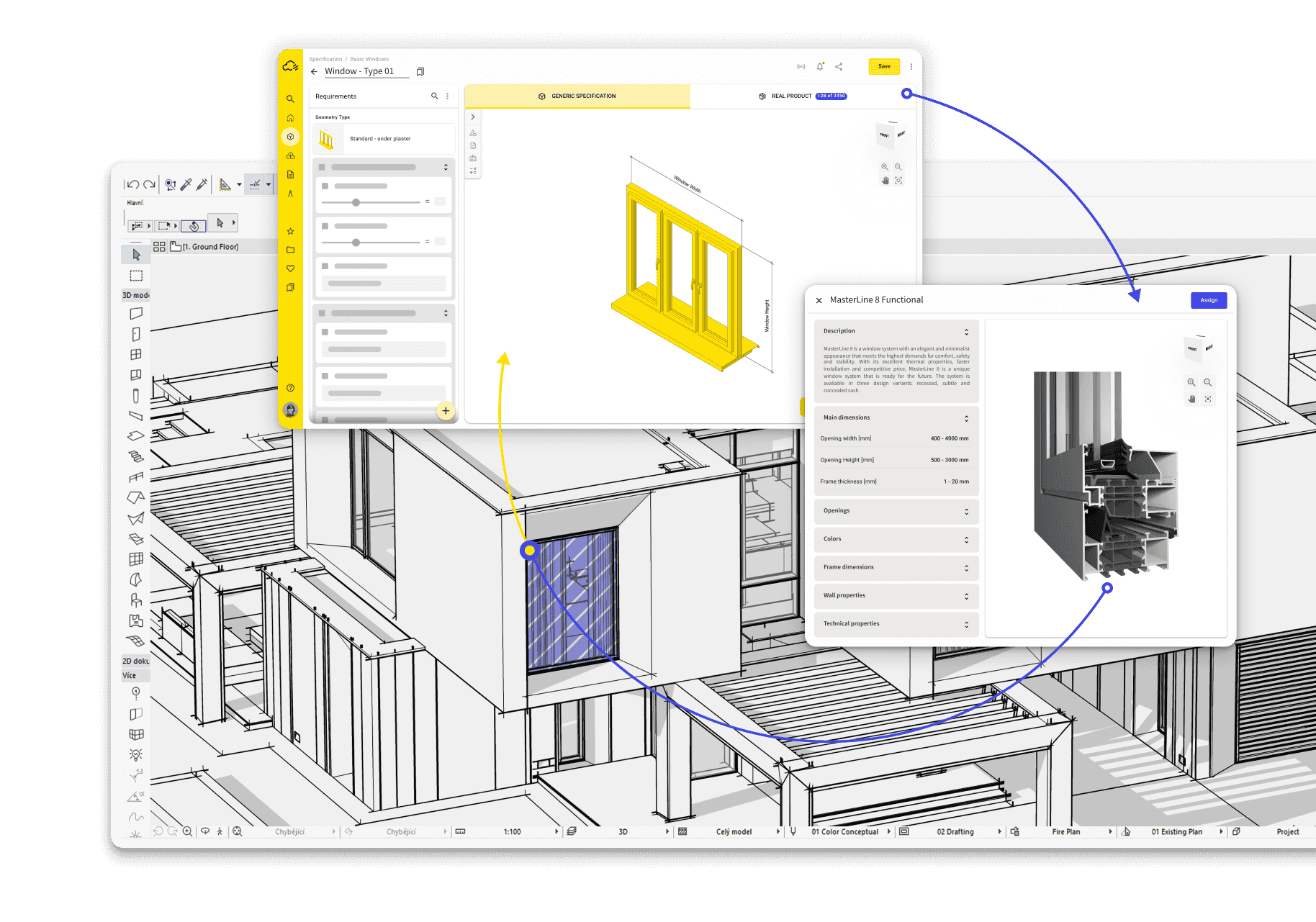 As simple as it gets
Get instant feedback for your design with 3D configurator and real-time database search. Configure complex products, patterns and assemblies in seconds.
Coming soon...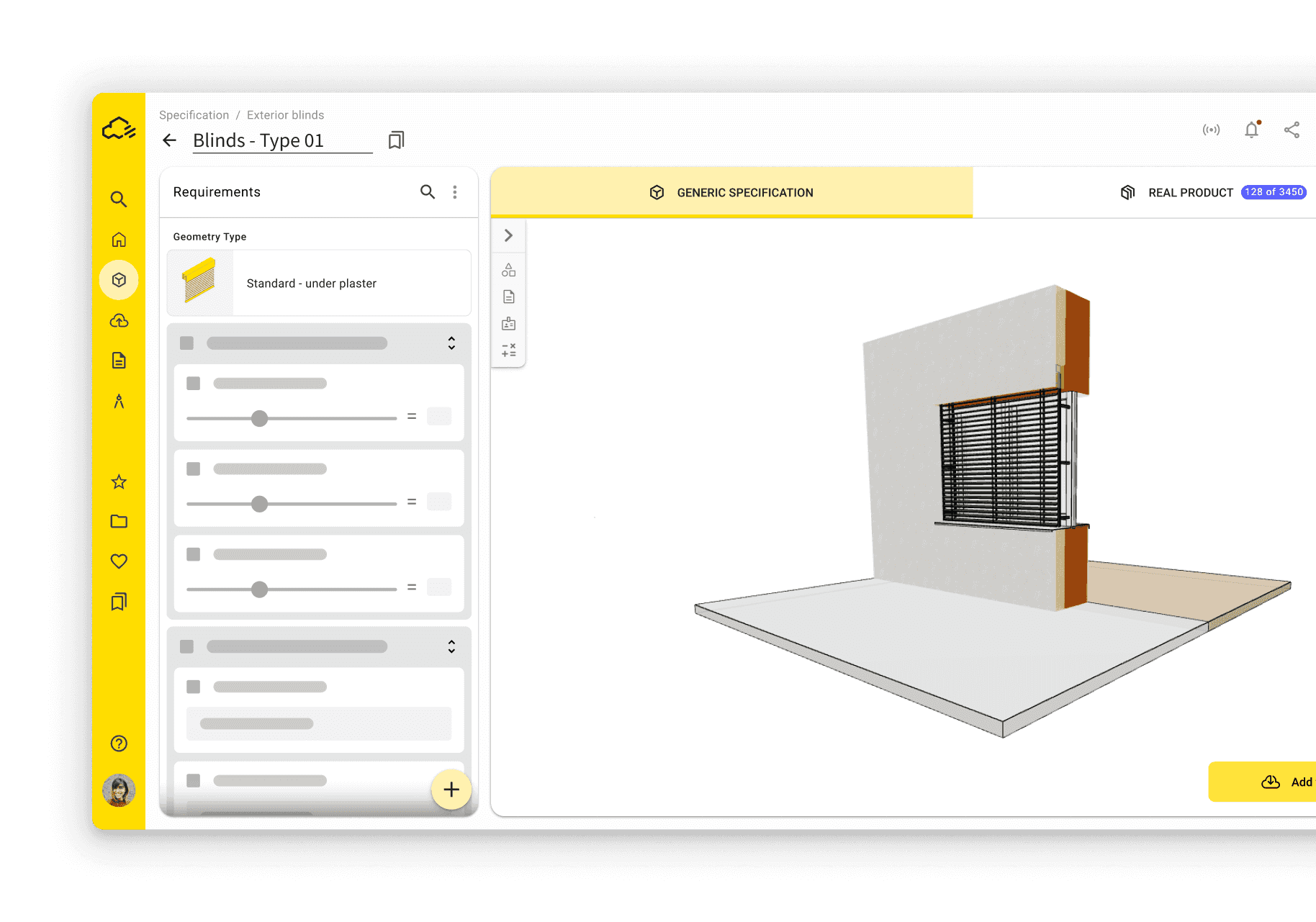 Cloud cooperation
Use the potential of Cloud and collaborate online with others. Share your specifications with your investors, colleagues and manufacturer's technicians and get the most suitable results for your project.
Coming soon...