From generic to real (specifications based on requirements)
If you're designing, you don't have to choose from product catalogues at first if you don't know which one you want. You can start by setting your wishes as Requests, modify those, share them, change them based on customers, and do as many iterations with them as you want. Only then can you decide to assign a Real Product without losing your Requests.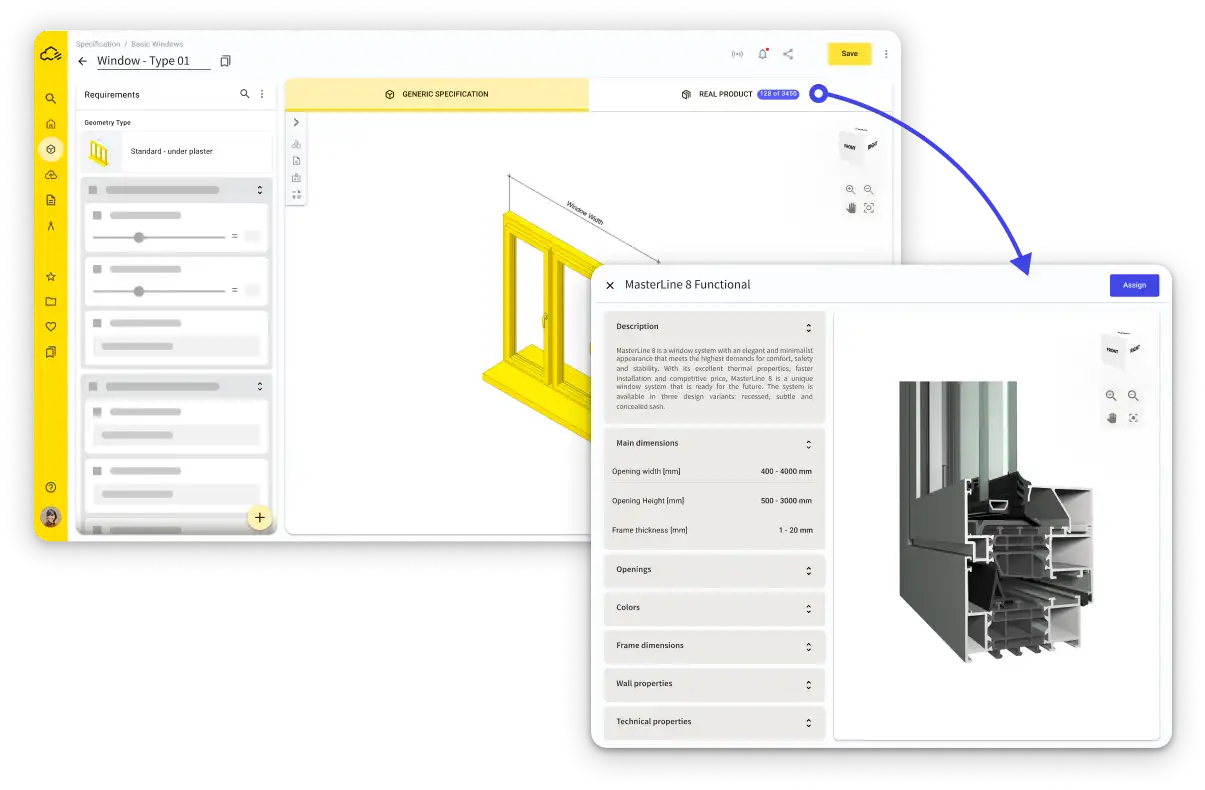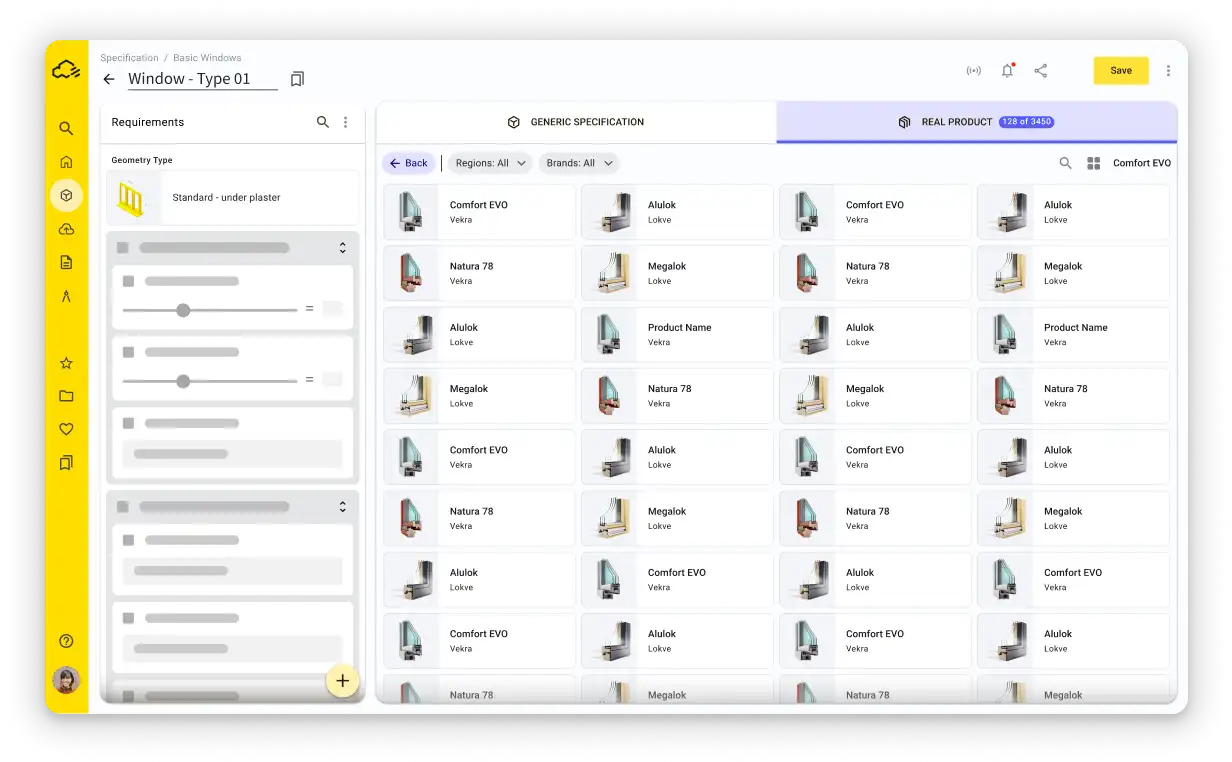 Live product database
We work closely with manufacturers, who always provide us with an up-to-date version of their product database. So you can rely on our product data being correct whenever you need it. We also keep track of discontinued products and their alternatives in case your project is open for a longer period of time or you are working on a passport.
Sustainable design
One of the characteristics of the products is also its environmental impact during production. With our tool, you can look up the related parameters or calculate them for both generic and real products.