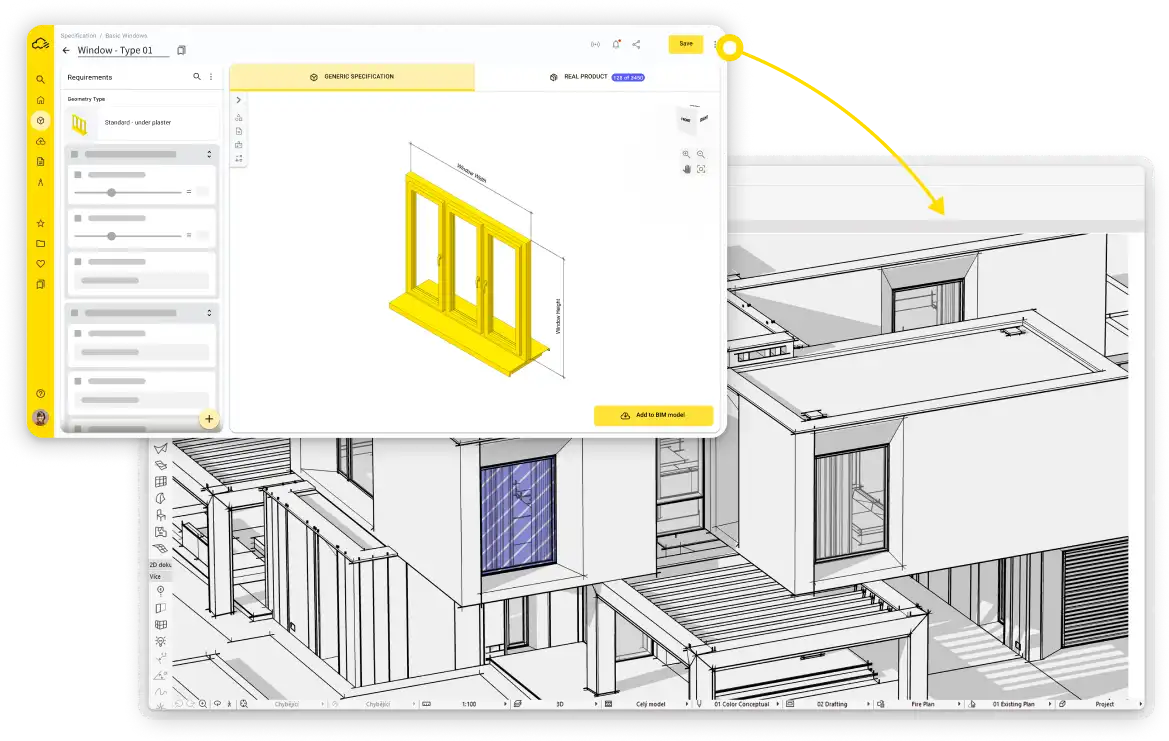 Revit and Archicad support
When you install the bimproject.cloud plugin for Archicad or Revit in your BIM software, a link is automatically created between the open website and the open project in Archicad or Revit. You can then upload your specification to the BIM model with one click to create the BIM objects of your choice. We will show you a confirmation table before you make changes to your BIM model, but you can undo the change at any time.
Hundreds of BIM object Templates
There are more than 1200 BIM object Templates prepared natively in Archicad and Revit which you can use to generate your own BIM objects of luminaires, sanitary, windows and many more categories. At the moment, we work with Level of Detail close to LOD200, which should be just enough for your projects.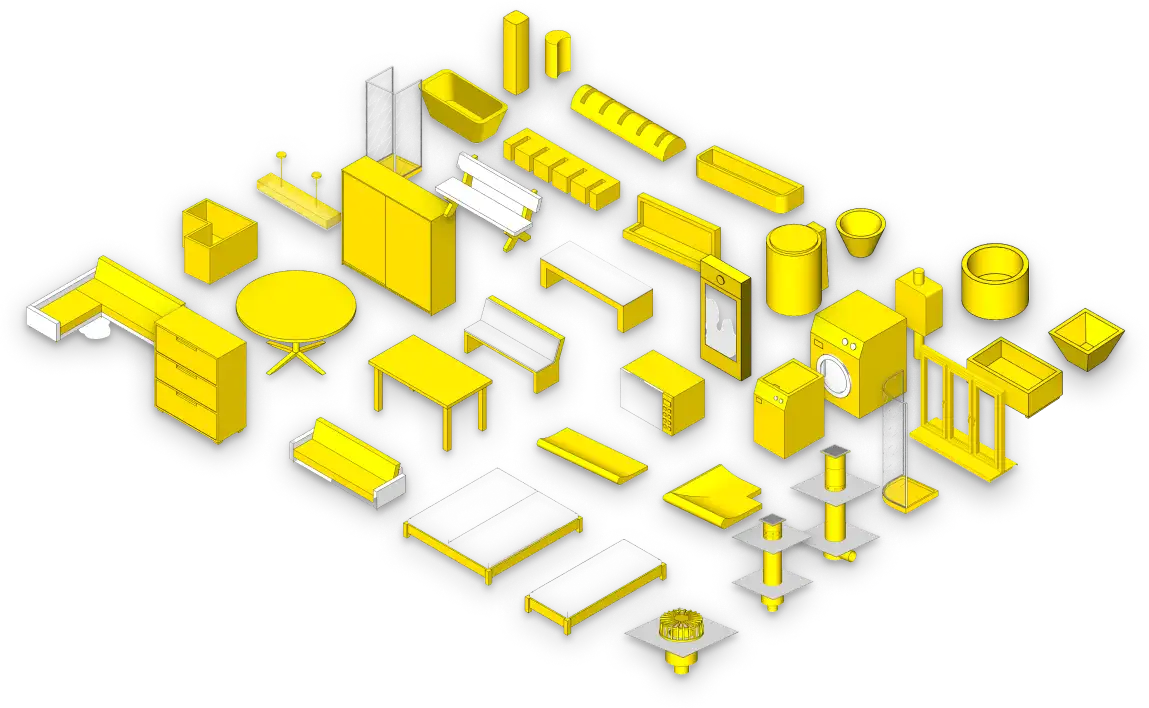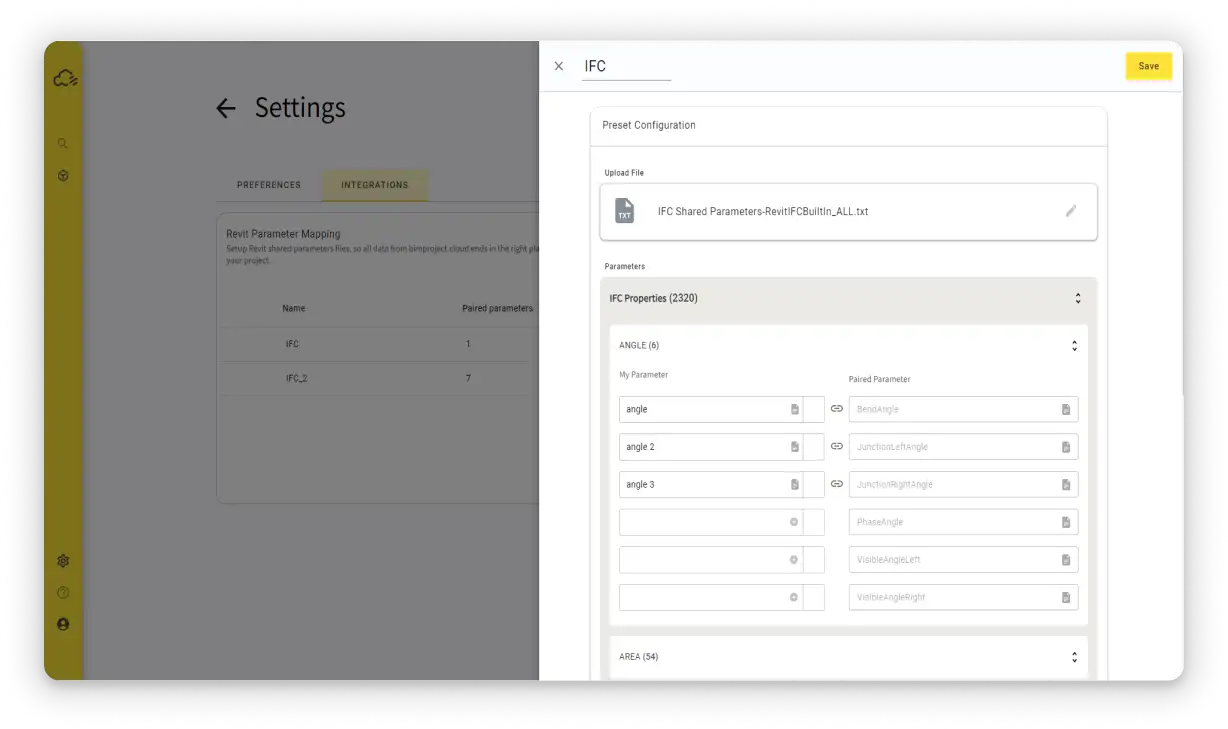 Parameter mapping for Revit
If you want to work with your own Shared Parameters in Revit and not ours, there is nothing easier than to set up Parameter Mapping. Our tools will use your settings from that point on, and you won't create new parameters in your project unnecessarily. With this feature you can also use your own library elements.